Held at the Brewery, London a fantastic afternoon was had by all, celebrating the hard work and achievements in recruitment talent last year.
This year's winners demonstrated outstanding innovation, effectiveness and impact, bringing superior value to their business partnerships and relationships.
Congratulations to all 2017 winners.
Powered by flickr embed.
Investing in Talent winners talk about what the win means to them and their business.
MOST EFFECTIVE TEAM MOTIVATION EVENT
WINNER: Pertemps Network Group
BEST EMERGING TALENT EMPLOYER IN RECRUITMENT
WINNER: Asoria Group
BEST CONTRACTOR CARE
WINNER: JDR Energy
BEST TEMPORARY WORKFORCE CARE
WINNER: CJUK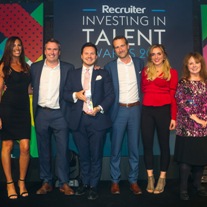 BEST IT & TELECOMS RECRUITMENT COMPANY TO WORK FOR
WINNER: Eurostaff
MOST EFFECTIVE PAY & BENEFITS STRATEGY
WINNER: Goodman Masson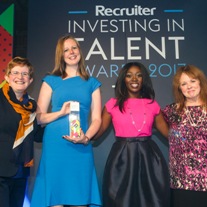 BEST TEMPORARY RECRUITMENT COMPANY TO WORK FOR
WINNER: Amoria Bond
BEST BANKING/FINANCIAL RECRUITMENT SERVICES COMPANY TO WORK FOR
WINNER: Eames Consulting Group
BEST HEALTHCARE RECRUITMENT COMPANY TO WORK FOR
WINNER: Your World Recruitment Group
MOST INNOVATIVE BENEFIT
WINNER: Goodman Masson
BEST PROFESSIONAL SERVICES RECRUITMENT COMPANY TO WORK FOR
WINNER: RedLaw
MOST EFFECTIVE PROFESSIONAL DEVELOPMENT PROGRAMME
WINNER: Amoria Bond
BEST EMPLOYABILITY/ RECRUITMENT INITIATIVE FOR THE UNEMPLOYED
WINNER: LoveLocalJobs.com
MOST EFFECTIVE FLEXIBLE WORKING STRATEGY
WINNER: PageGroup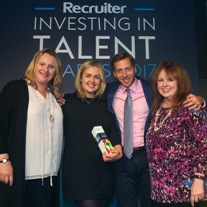 BEST RECRUITMENT WORKPLACE ENVIRONMENT
WINNER: Amoria Bond
BEST CREATIVE RECRUITMENT COMPANY TO WORK FOR
WINNER: Major Players
MOST INSPIRING RECRUITMENT LEADER
WINNER: Suki Sandhu, Audeliss
MOST INSPIRING SUPPORT PROFESSIONAL
WINNER: Glenn Southam, Eurostaff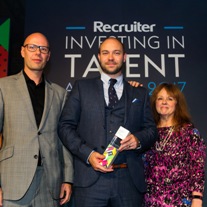 MOST INSPIRING DIRECTOR/SENIOR MANAGER
WINNER: Simon Hill, National Locums
MOST INSPIRING NEWCOMER
WINNER: Hannah Jarvis, Eurostaff
MOST INSPIRING TEAM LEADER/MANAGER
WINNER: Warren Barry, TMX Recruit