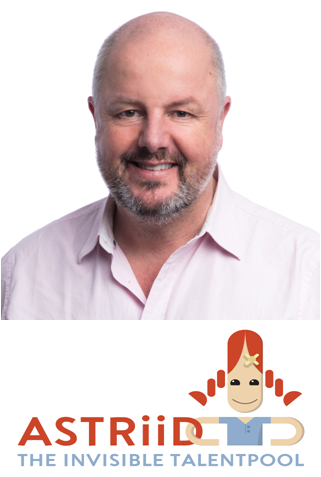 Steve has a wealth of expertise in the disciplines of marketing, business consultancy and people management. Since 2013, when first appointed as chief people officer, he played an instrumental role in growing operations for international one-to-one marketing firm, Clicksco Group.
In 2018, he joined the invisible talent pool, ASTRiiD (Available Skills for Training, Refreshing, Improvement, Innovation and Development). As Chairman, his main roles include helping grow the charity's membership while forging relationships with like-minded ambassadors and charity partners.
With many years' management experience, firstly as client-side project manager and business leader at the Sainsbury Group, he became the company's first head of strategic marketing. Subsequently he launched a marketing consultancy that focussed on all aspects of customer loyalty and engagement.